When you look at Traffic and Funnels, Chris and I, and you ask, 'What did they do to create crazy change and growth?' This is an opportunity to see a behind the scenes look – inside the machine. The rights/wrongs that we have made as business owners.Over the past 4 years, our business has skyrocketed. We've done $20 million in real estate, $60 million in sales for Traffic and Funnels, and $30 million next year alone between all of the businesses. 
When I look at my life, I stop and think, I am so grateful that all this happened and to be in this position. I have a healthy baby girl, a beautiful, loving wife and built incredible relationships. 
Five years ago, my wife and I were living with my wife in Memphis, Tennessee. We were in a place where we were struggling and I knew I wanted more. I knew that I needed more. We knew we wanted to be in a place where we had abundance and surplus. I had a vision and a goal for myself – to be in a place of momentum and success. 
I began looking for people who could provide me with the insight and skillsets to unlock my current station in life. The first mentor was $3,500 and it did not work out. He did not do what he said he was going to do. I invested in the next thing that I thought would work. It was almost $2,000 and turned out it was merely just software. 
I did not know what was going to work and what was not. But, I knew one thing that is true for me and probably true for you — If I did not figure out something that would work, I would have to stay for the rest of my life in a season that I do not particularly enjoy. I was less scared of losing money. I was more scared that I would be stuck as a person and as a business owner. 
The worst reality is to be in a place where you say, 'I know I can do more. I know I can have more. I know I'm capable of more. But, for whatever reason something is not working out and I do not know what it is or what's holding me back from taking that next leap forward.If you really think about it, all our success started when I started taking myself seriously enough where I was going to put money and time on the line. 
I worked to put myself in a position where I could gain the necessary knowledge, skill set, and perspectives to change my life and trajectory. You want to move forward. You want to advance. You want to write better copy, be a better salesperson, be a great leader, and make an impact in the world.  
This is your opportunity to do that. 
When you look at Traffic and Funnels, Chris and I, and you ask, 'What did they do to create crazy change and growth?' This is your opportunity to see a behind the scenes look – inside the track, inside the machine. The rights and wrongs that we have made as business owners. 
Business owners, entrepreneurs, sales people have traveled around the world, paying upwards of $20,000 to be at our events. This Black Friday, we want to give you exclusive access to hours upon hours of content – We want to give everything we can to you in an effort of value. Let us get you to where you want to be. 
We are not giving away a flat screen TV. People go after the sexy things in life. Then realize when they are 50-60 years old their life never really changed.
We are giving you an opportunity to change your entire life as a human, an entrepreneur, and an operator. We want you to experience your life in full. Time starts now to develop the right skill sets, perspectives and harness this information. 
Prices will continue to increase as Black Friday goes on. So, follow the link below or fill out the form on the bottom of this page for this incredible bundle. – Black Friday.
Be sure to LIKE us Facebook and join the conversation in the Traffic and Funnels Facebook Group.
Highly Recommended: Turn ONE Lead Into THOUSANDS…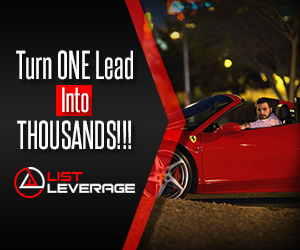 Note: All credit goes to the video creators. They are not affiliated in any way with jasonmangrum.com. If you enjoy the value, visit their site and show them some love!