If you've ever faced challenges while building your business, this episode is for you. 
The path of least resistance is not the path of greatness. Your ability to achieve great things is measured by your ability to withstand and regulate the inevitable pressures of life and business. 
In this episode, Taylor uses the analogy of an espresso machine to explain how to optimize the power of pressure to make you stronger, greater, and move the needle forward. 
Some highlights from this show: What espresso has to do with business (3:00) Pressure is your barometer (9:50) Three incredible benefits of pressure (17:00) What to do if you're feeling too much pressure (25:58) What to do if you're feeling too little pressure (27:45) 
Be sure to LIKE us Facebook and join the conversation in the Smartest Guys in Marketing Facebook Group.
LOCK IN OUR CRAZIEST BUNDLE YET AT THE CHEAPEST PRICE OF ALL TIMESign up now to be the first to know + get unreleased bonus content from our expert team all month long
Black Friday Sale Insiders + Bonus ContentWe are launching something crazy on Black Friday. It'll be $75-120k in real product value for INSANELY cheap. The price will taper up as the day goes by, so If you want to be first to know and lock in the cheapest price, follow the link and add yourself to this list and we'll contact you FIRST. – http://www.trafficandfunnels.com/blackfriday
Highly Recommended: Turn ONE Lead Into THOUSANDS…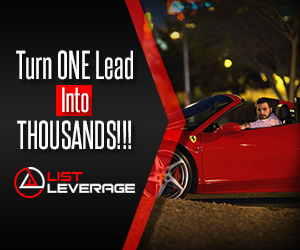 Note: All credit goes to the video creators. They are not affiliated in any way with jasonmangrum.com. If you enjoy the value, visit their site and show them some love!