If you have the greatest book in the world, but you never stop to think about the application, the information is meaningless. Learn how to find the right books, and apply them to your life right now to train your mind to think through high-level problems and reach high-level success.
This week, Chris and Taylor discuss the books that have made the greatest impact, the books they go back to over and over again, and how to choose books that will be relevant and powerful in your current situation. 
Some highlights from this episode:Taylor's Favorite Book of All Time (3:28) Chris' Favorite Book of All Time (3:48)The Best Marketing Book for Messaging (6:10) Books to Go Back To Again and Again (6:50) How to Choose Which Book to Read Next (9:40) Focusing on Your Vision (12:12) 
Want "Insider Access" to our Six-Figure per month Consulting Business? Sign up for Insider's Access Monthly today.
If you want access to the lessons learned building the fastest growing consulting business on the planet, then don't miss your chance to become an "insider" and get our very own playbook of secrets here – http://www.trafficandfunnels.com/iam
Be sure to LIKE us Facebook and join the conversation in the Smartest Guys in Marketing Facebook Group.
Highly Recommended: Turn ONE Lead Into THOUSANDS…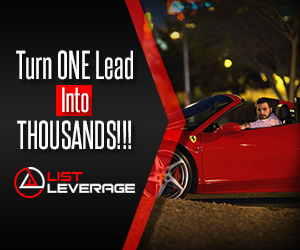 Note: All credit goes to the video creators. They are not affiliated in any way with jasonmangrum.com. If you enjoy the value, visit their site and show them some love!